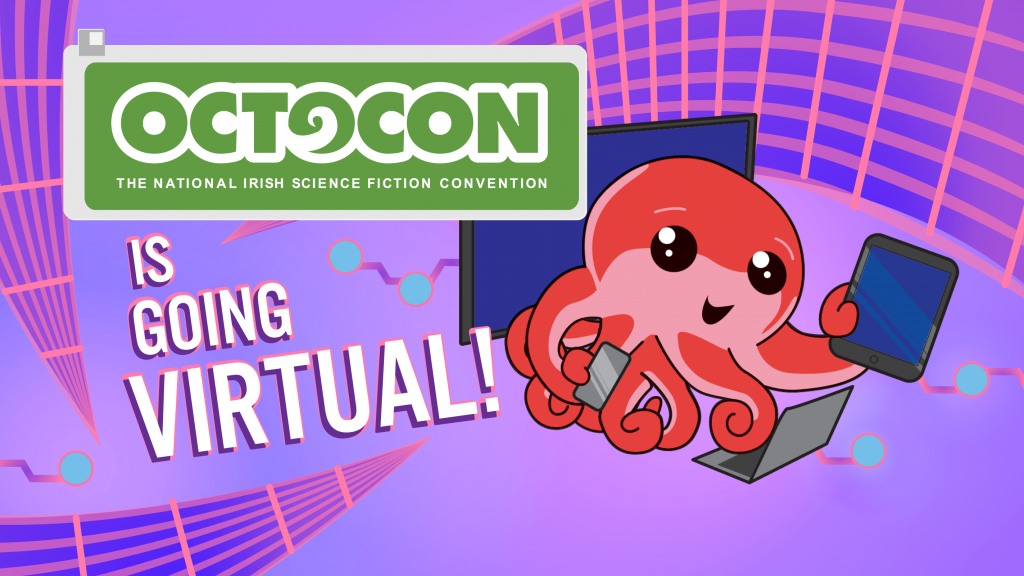 We have exciting news: Octocon is going Virtual!
This will be a first for the National Scifi Convention and was something only dreamed of as possible at the first Octocon 30 years ago.
We plan to bring you a range of panels, interviews and fan chats online for free on Saturday the 10th and Sunday the 11th of October. We are currently investigating which platforms will suit best and hope you will join us via the screen of your choice.
If you have suggestions for panels or would like to take part please complete the appropriate forms.
We will also need people to help out over the Virtual Convention. If you would like to do so please contact Volunteers@Octocon.com
As Octocon is going Virtual this means we can have attendees from all over the world.
So make sure you tell your fandom family they can join us, for free, on the 10th and 11th of October.
More updates as we have them!